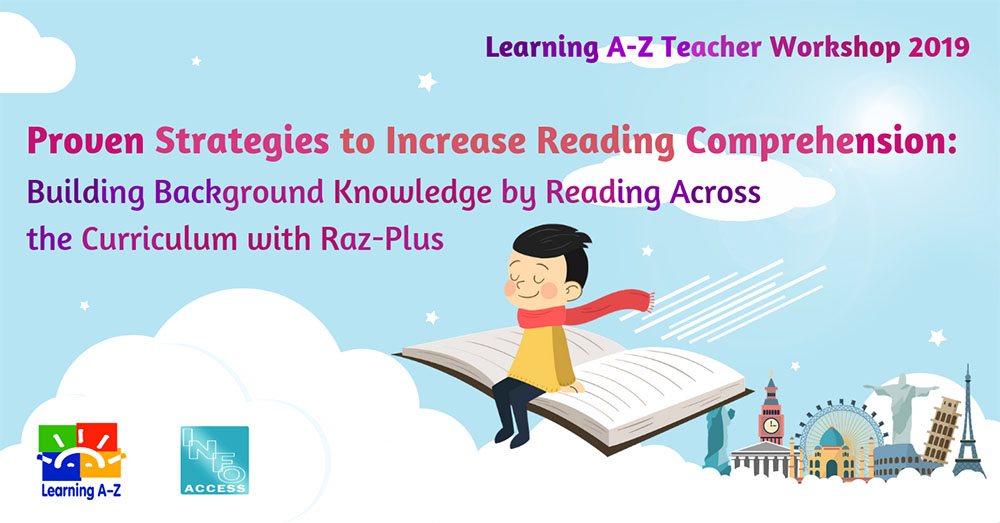 Learning A-Z Teacher Workshop 2019
Learning A-Z Teacher Workshop is going to host on 10th May 2019, 4:00pm – 5:30pm at CityU SCOPE Admiralty Learning Centre. The topic is "Proven Strategies to Increase Reading Comprehension – Building Background Knowledge by Reading Across the Curriculum with Raz-Plus". We invite Ms. Jennifer Nigh, the director of International Academics and Curriculum, Learning A-Z to share her experience on teaching reading. Ms. Jennifer Nigh is an experienced U.S. educator and literacy specialist and she is currently earning her PhD in Curriculum and Instruction – Literacy from Kent State University.
Workshop Objectives:
Learn about the "Science of Reading"
Discover how background knowledge is influencing how we approach reading comprehension
Understand how Hong Kong's initiative for reading across the curriculum supports the building of background knowledge
Explore how Raz-Plus can be implemented in the classroom for the purpose of building background knowledge and reading across the curriculu
Don't miss it! It must be a valuable experience for you to explore teaching English reading. Click below button to enter Workshop Home Page!