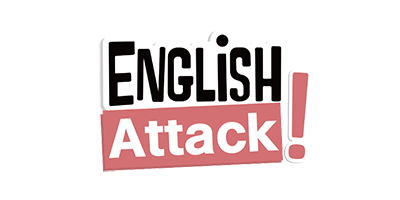 Learn English with Movie Clips and Games.
English Attack provides innovative pedagogy to immerse students into authentic English while interactive, entertaining content keeps students' motivation high each and every day. For faster progress, exercises are adapted for different levels of English.
The Video Booster Learning Revolution
Learning English with movies sounds obvious, doesn't it? Produced daily by teachers of English, Video Booster® 7-step exercises let students practice English with short video clips. With over 1,000 lessons based on movies clips, TV series, music videos or TV news… there's always something new for students to learn.

The Largest Online Visual Dictionary
Packed into themes of 16 expressions featuring definitions, translations, photos and pronunciation, Photo Vocab® dictionaries are a fun yet efficient way to discover new English vocabulary. With over 5,000 expressions, students will always find a topic of interest to them.

Games for Optimal Memorization
Practice with games based on expressions from Video Booster exercises and vocabulary from Photo Vocab dictionaries, as well as irregular verbs. English Attack comprehensive range of learning games lets you reach the level of repeat exposure required for long term memorization.
Assessment Tests
Assessment Test is based on short videos and evaluates students' English language skills as per the levels defined by the CEFR (Common European Framework of Reference for Languages).