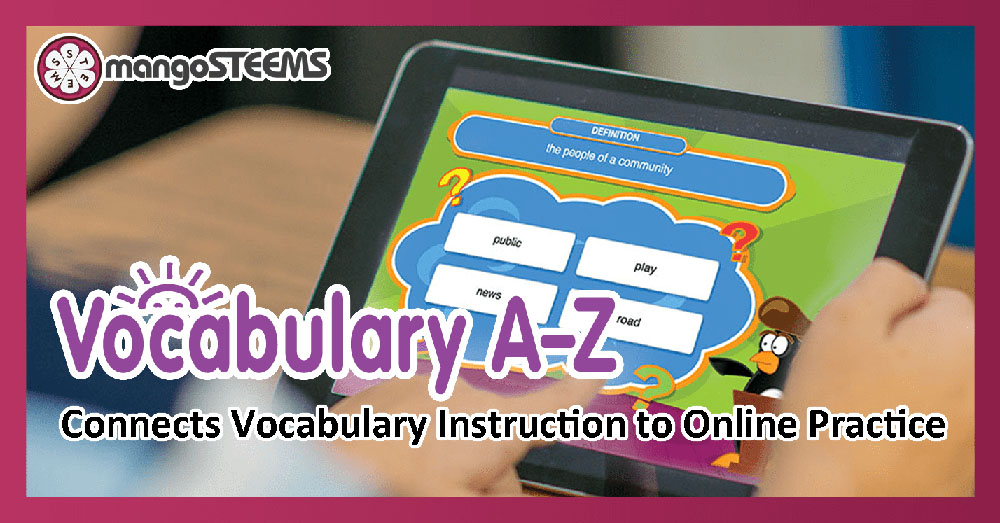 Vocabulary A-Z is one of the Learning A-Z product that helps K–5 students build vocabulary and increase reading comprehension. In addition to providing premade and customizable vocabulary lessons, Vocabulary A-Z now features online and mobile student practice, as well as digital reporting to inform instruction!
Vocabulary A-Z makes it easy to provide effective, differentiated vocabulary instruction and practice.
Online Practice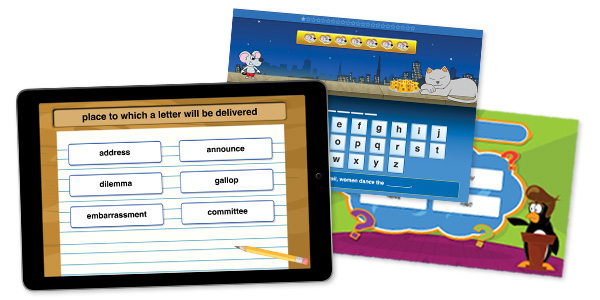 Online and Mobile Vocabulary Practice – Students practice vocabulary by completing game-based activities and quizzes that dynamically incorporate your assigned lessons and make learning fun.
Time Saver

Time-Saving Premade and Customizable Lessons – Choose from premade vocabulary lessons or create custom lessons from categorized word lists to connect instruction to current topics of study, reading series texts, or Learning A-Z products!
Multiple Format

Wealth of Printable and Digital Resources – Assign differentiated lessons to students for online independent practice and generate printable 5-day lesson plans with practice sheets, assessments, and activities to support your small-group and whole-class instruction.