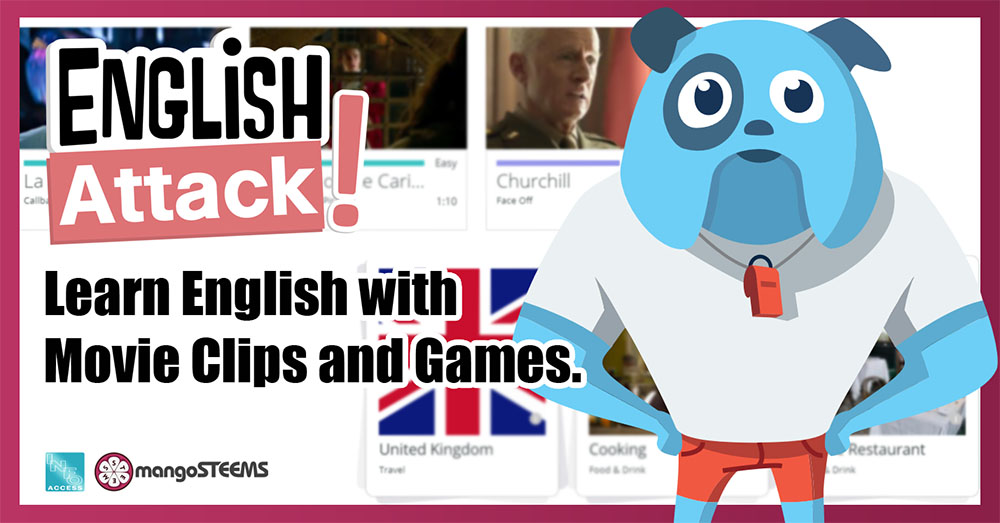 mangoSTEEMS aims to discover and provide the best, high quality and innovative educational tools for K12 students and teachers. This time, we are glad to introduce English Attack to you!
Either play or study? Why not BOTH?
English Attack provides over a thousand of video clips with comprehensive learning resources for teachers to carry out a fun, interactive and innovative English lesson and students to learn English in an engaging and relaxing way.
Teachers: It sounds great! But how it works?
mangoSTEEMS: English Attack provides:
The Video Booster Learning Revolution – Video Booster® 7-step exercises let students practice English with short video clips.

The Largest Online Visual Dictionary – Packed into themes of 16 expressions featuring definitions and photos, etc., aims to bring a fun yet efficient way to discover new English vocabulary.

Games for Optimal Memorization – English Attack comprehensive range of learning games lets you reach the level of repeat exposure required for long term memorization.
Assessment Test is based on short videos and evaluates students' English language skills as per the levels defined by the CEFR.