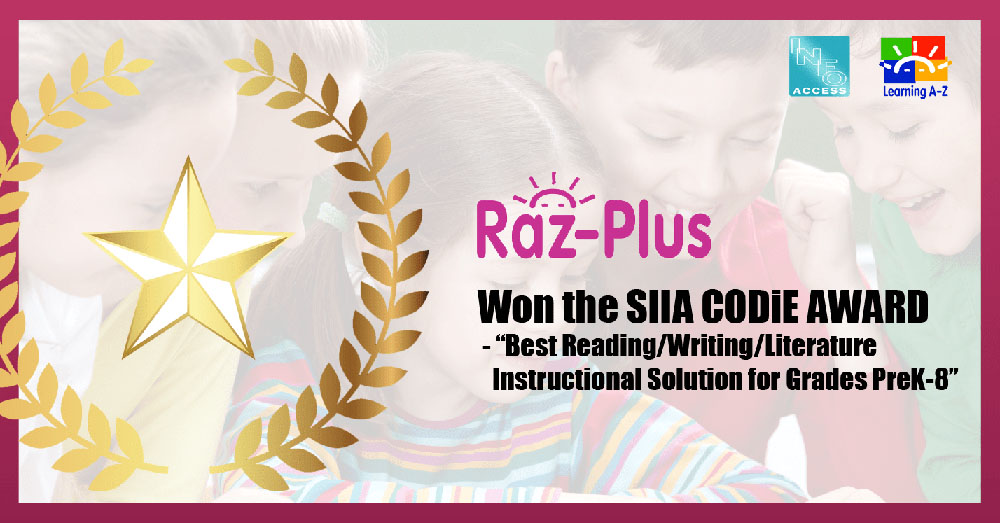 Congrats to Learning A-Z! Learning A-Z's English literacy program – Raz-Plus just won the 
"Best Reading/Writing/Literature Instructional Solution for Grades PreK-8"

. 
Learning A-Z is on a major winning streak – 5 consecutive years that Learning A-Z has won at least one CODiE!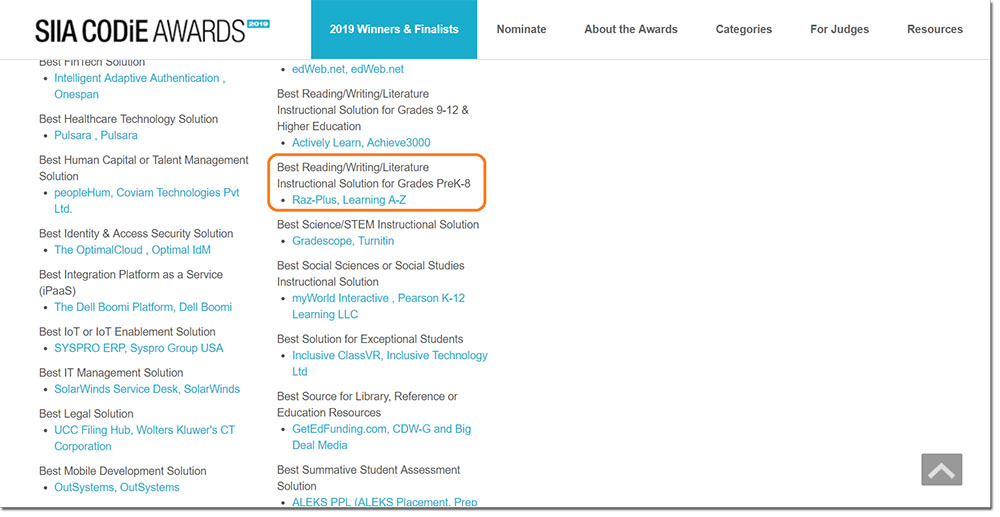 Why Raz-Plus is the best?
Raz-Plus provides a comprehensive, blended learning solution to help teachers strengthen and connect instruction, independent practice, assessment, and reporting. Raz-Plus provides more than 50,000 printable, projectable, and digital resources, giving educators the flexibility to choose level-appropriate instructional materials to target specific ELA and 21st century skills, and correlate to state and Reading Series standards.
With Raz-Plus, educators can:
Deliver standards-aligned reading instruction with resources that develop foundational reading, advanced comprehension, and key 21st century skills
Personalize reading practice with more than 4,000 leveled books and additional reading resources
Assess student reading levels with printable and digital assessments, including comprehension quizzes and student audio recordings
Inform instruction with online reporting for the students, class, school, district, and parents
Collect, organize, and share resources with fellow educators, saving teachers time and increasing collaboration